Creative ArtS
Art, Textiles, D&T, 3-D Design, Food, Hospitality & Catering, Photography
Head of Department: Miss T Wilhelmy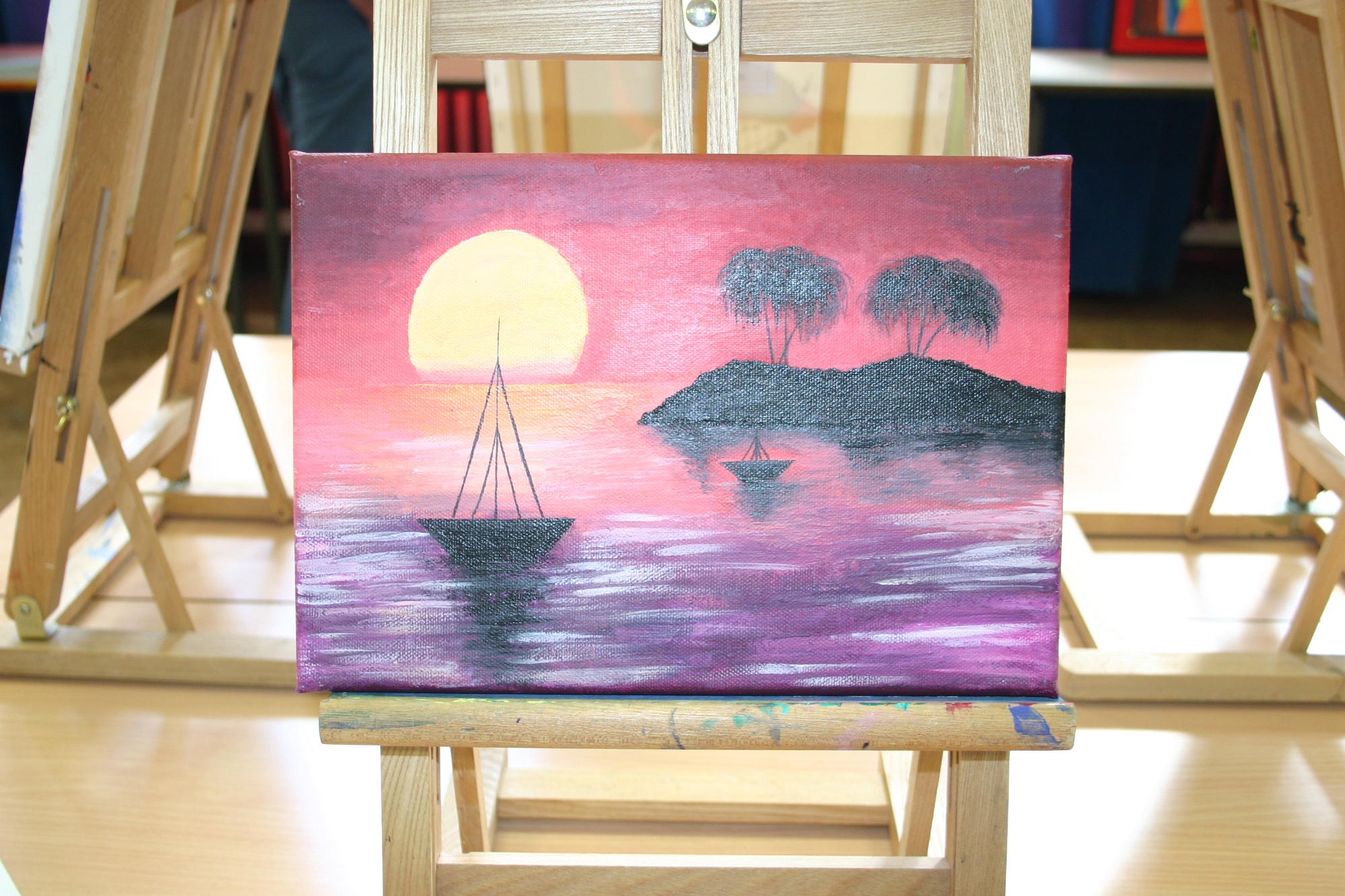 Our Vision
At the very heart of our Creative Arts curriculum is the belief that every child should have the opportunity to explore and develop their creativity. We recognise that every child is an individual and provide opportunities to develop creative problem-solving skills in a range of subjects: Art, Design & Technology, Food, Photography and Textiles. Students will gain knowledge and understanding of these subjects, whilst also developing transferable skills such as the ability to conduct research, analysis and evaluation of their work.
Each year throughout KS3 students will undertake a carousel of subjects: rotating from Art to DT to Food and then to Textiles. Each rotation comprises 18-20 lessons and students will undertake a creative based project, exploring skills specific to the subject. The projects have been designed to build on skills from previous years and to provide students with insight and understanding of the subject requirements, enabling them to make considered GCSE option choices.
The Journey from KS3 to KS4
Art and Textiles
We have developed a curriculum that encourages students to consider themselves an artist. We explore ideas that are important to them, using a range of media and materials, and treating the classroom like their own art and textiles studio. Each project that a student completes links to historical and contemporary artists and movements, providing contextual awareness for students' own practice.
The focal principle of the KS3 art curriculum is to enable students to study, run and complete their own individual projects in response to a given theme, enabling them to work independently from the beginning of their GCSE studies.
Lessons are built around the Creative Process; taking students through idea development to final outcomes and presentation. The Creative Process is used throughout the creative industry, as well as other sectors such as manufacturing and engineering.
If students opt to study Art or Textiles at GCSE and/or A Level, they will continue to work using this creative process approach. Students will develop skills in critical and analytical thinking, as well as reflective practice. At KS4 and 5, students are encouraged to work independently and carry out personal investigation and responses to set themes.
Design & Technology and 3D Design
Our curriculum is designed to encourage creativity, develop problem-solving abilities and a general enthusiasm for designing and making. We do this by ensuring we work with a wide range of materials and construction skills in a variety of different contexts, not only considering students' own needs, but the wants and values of others. Open-ended design tasks are used to allow for maximum extension/challenge and progress.
As part of the option process in Year 9, students can choose to continue with their studies by undertaking the GCSE in 3D Design. This qualification encourages students to pursue their creative problem solving skills in a range of projects looking at materials and processes, as well as subjects such as architecture and product design.
Food and Hospitality & Catering
Our students will gain vital life skills that enable them to feed themselves and others affordably and nutritiously, both now and in later life. Students will learn the healthy eating guidelines and how these affect our lives. Students will be encouraged to develop high skills and resilience in a safe, healthy environment and a focus will be on a high standard of personal hygiene throughout every practical lesson.
Students will be empowered to enable them to follow a recipe: substituting ingredients and cooking methods as appropriate, demonstrating an understanding of food choices (e.g. veganism), allergies and healthy eating.
Students will understand the environmental factors which affect the food distribution on a global scale and give them an understanding of the need to minimise 'food waste' starting with their own practice.
Students can continue with their studies at KS4 by undertaking the WJEC Level 1/2 Hospitality and Catering qualification. This qualification allows students to continue with their practical cooking skills, as well as understanding how the hospitality industry operates.
Photography
Photography is encouraged as part of the Year 9 project and students are then able to select the GCSE as part of the options process. Studying photography at Key Stage 4 and 5 provides students with the opportunity to develop creative and practical skills. Photography encourages students to look at the world around them in a variety of ways: using technical skills with both camera and phone, creative thinking and contextual understanding.
Students will develop skills in critical thinking, analysis and an understanding of historical and contemporary art, design and photographic practice. Using knowledge of project management and presentation skills, students are encouraged to work independently, taking ownership of deadlines, goals and targets.
Specification: Key Stage 4

Specification: Key Stage 5