Catering
The school dining hall is open daily for Breakfast Club for Pupil Premium students from 7:30am and breakfast is available for all from 8:15am to 8:30am.
Breakfast includes: cereal, cereal bars, bacon or sausage baps, sausage rolls and Danish pastries.
The dining hall is also open:
11:00-11:20 for morning break, we also have a service hatch which serves food to the patio area outside the dining hall
13:20-13:50 for lunch
15:05 after school club serving leftover food at half price
We offer the following:
Hot and cold meal deals offers priced at £2.75
Vegetarian and vegan options available
Salad bar, fruit salad and a fresh homemade soup daily
A wide range of sandwiches, paninis, snacks and cakes
A wide range of sugar free and school compliant drinks are available
Halal and gluten food is also available on request at all meal services
There are 3 weekly menus which are rotated in order.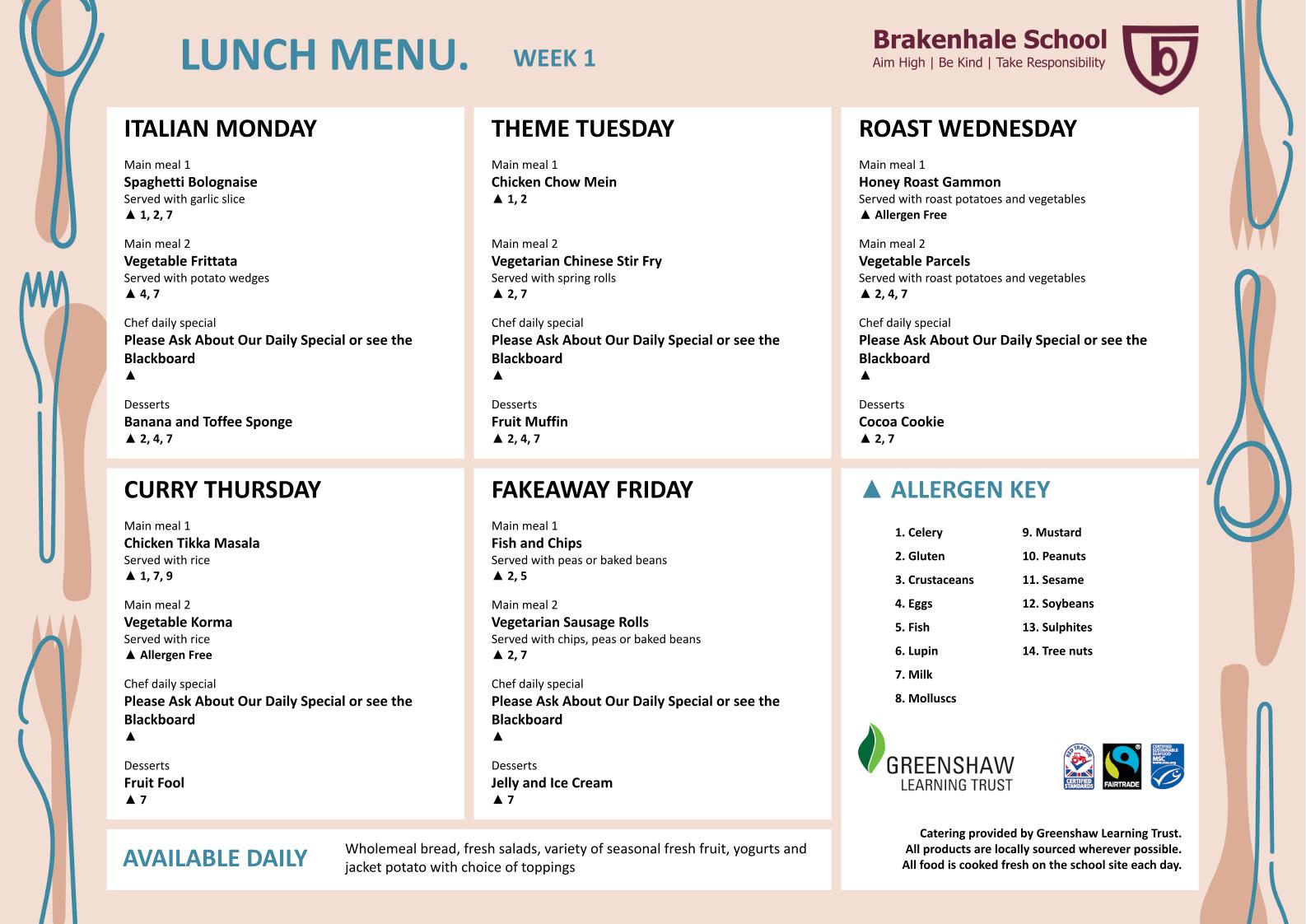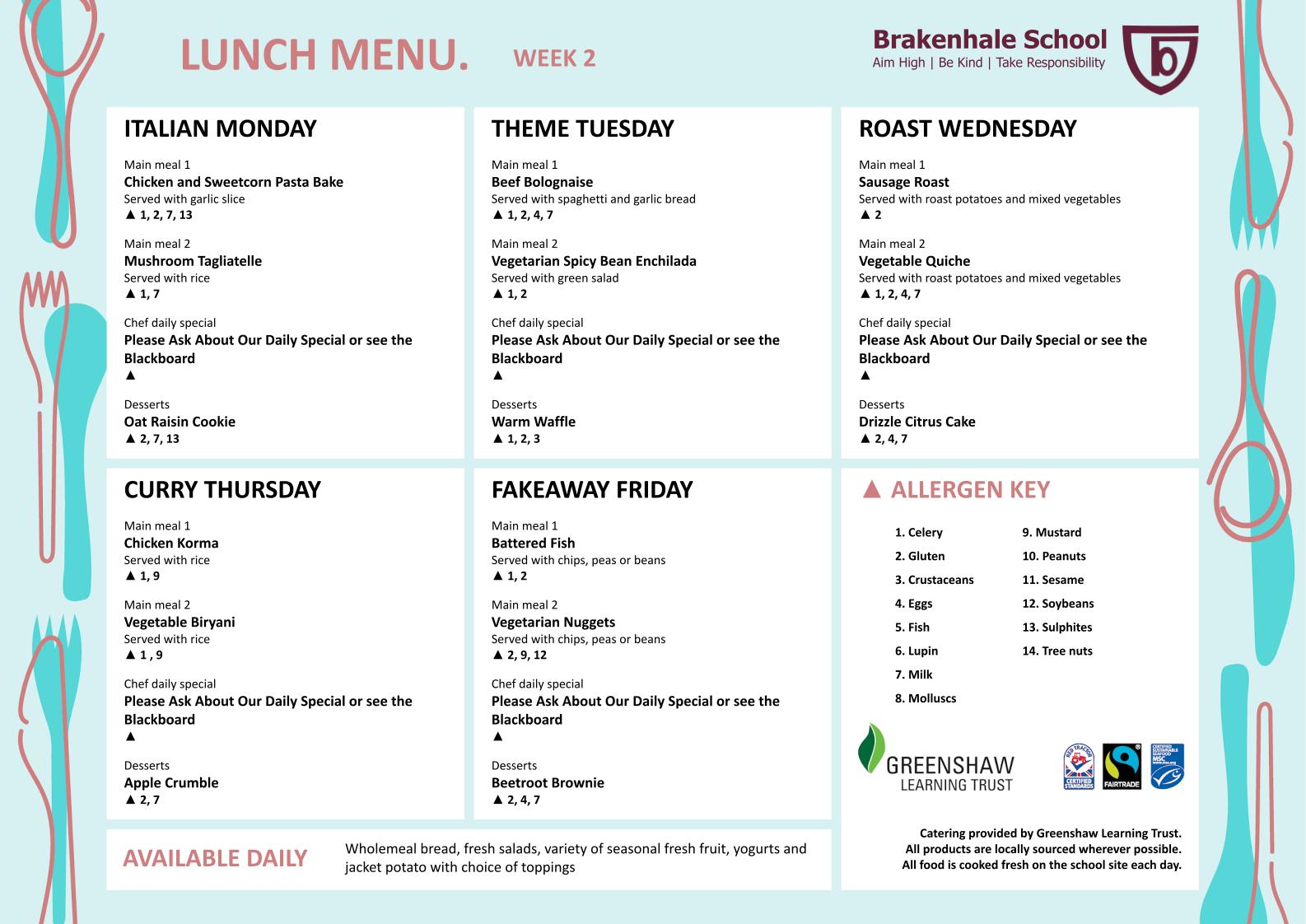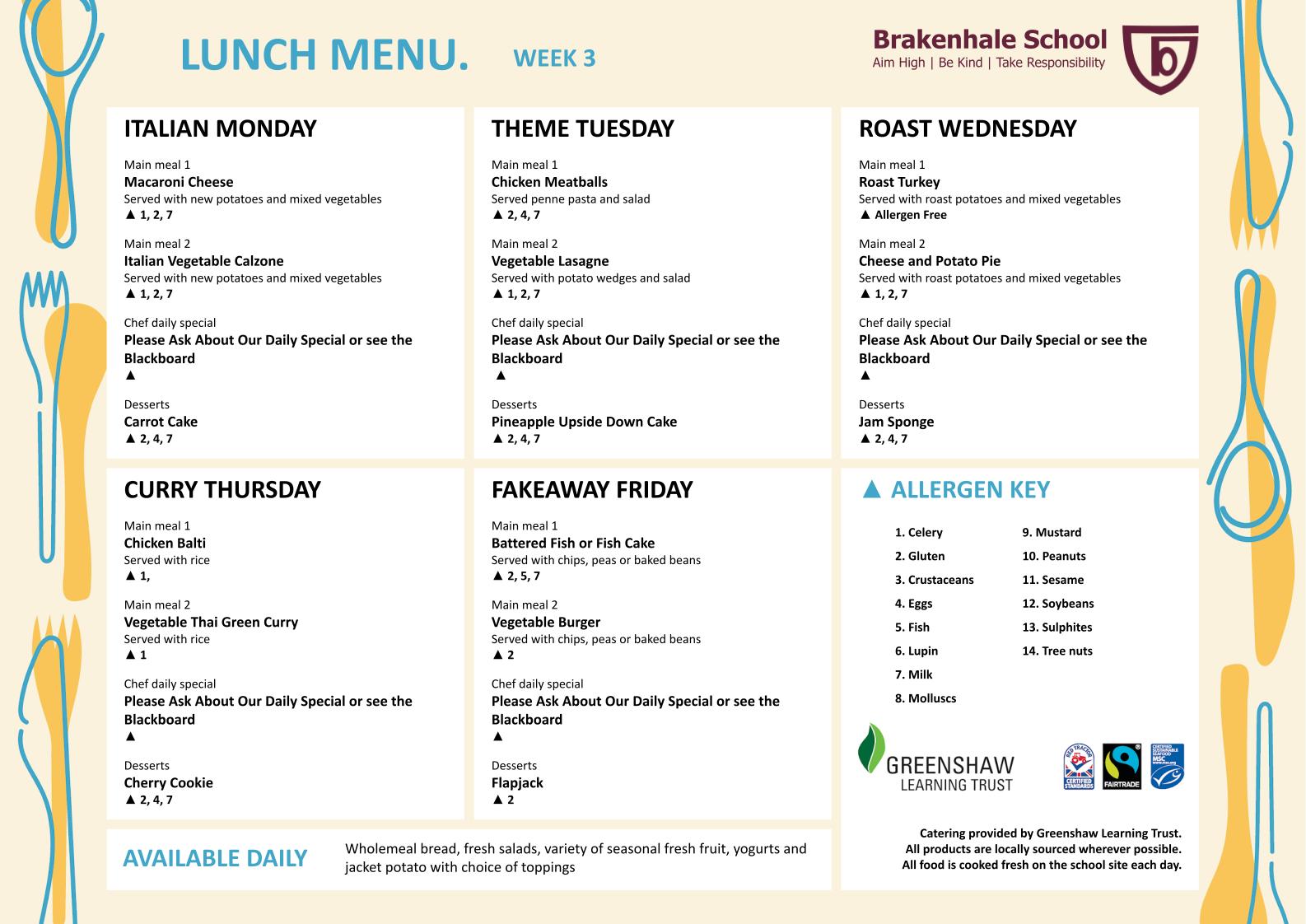 Allergen Procedure

The Catering Teams at all Greenshaw Learning Trust schools are aware of the need to maintain Food Safety at all times and this is particularly important when it involves Allergen Management.

We have produced this procedure to illustrate the stringent procedures that we have in place to maintain the safety of all our customers.

Please see the attached Allergen Procedure for more details.