Tools for Learning
Having the correct Tools for Learning means you are ready and equipped to learn when you arrive in the classroom, allowing teachers to focus all of their time on teaching. There is a compulsory school equipment list and all items are required at all times. Regular checks will be made to ensure that students have the correct equipment they need for their lessons.
Please be aware that teachers of Science, Technology, Geography and Art encourage the use of colouring pencils not pens.
The Maths Department recommended calculator is now the Casio FX-83GT CW (the Casio Fx-83GTX has been discontinued). The calculator should be a Scientific one which includes a "Fraction calculations" function.
All items can be purchased from High Street retailers. In an emergency we hold a small stock of individual items for students to purchase with cash from Learning Resources.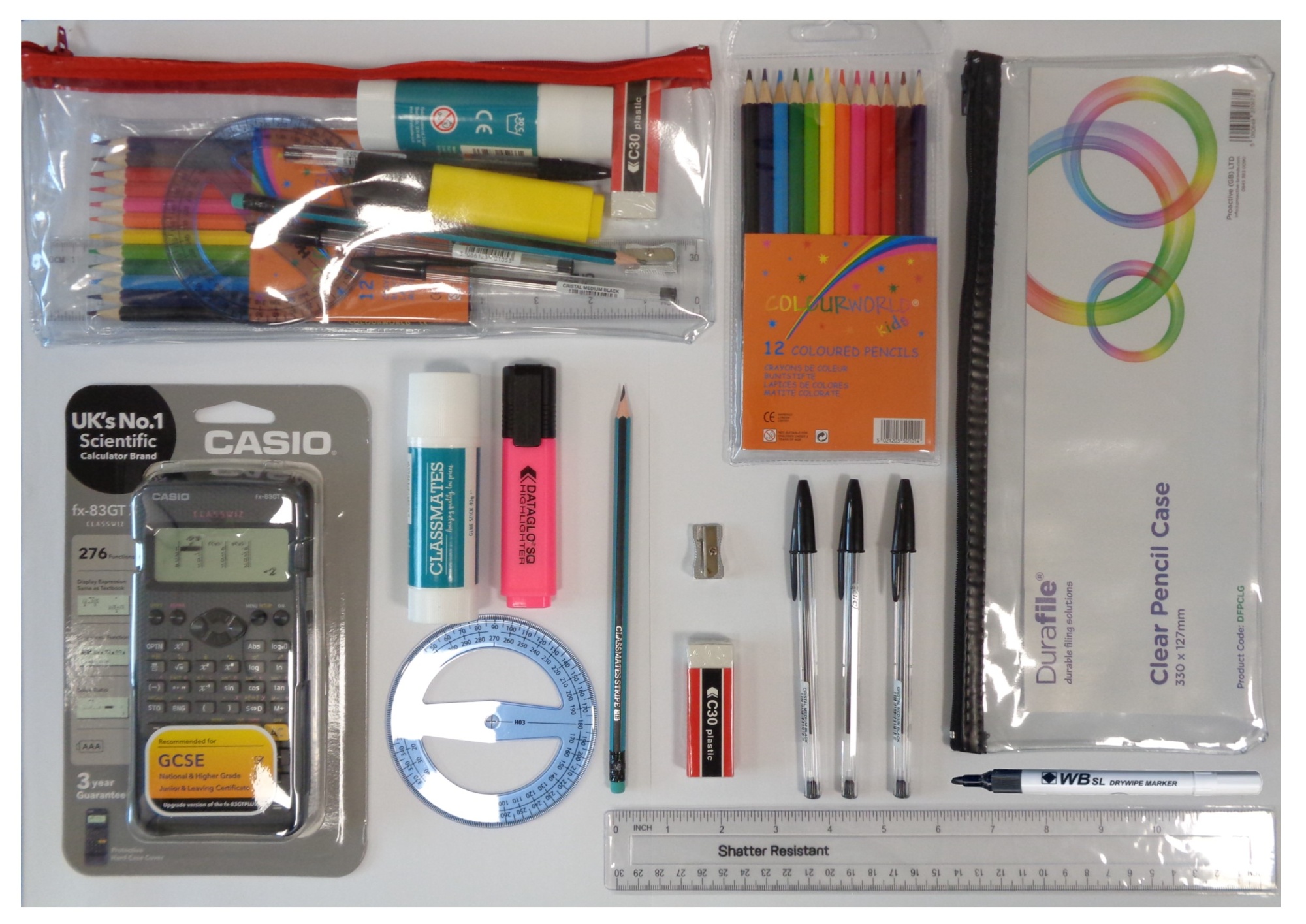 Items that are required are:
Scientific Calculator (model recommended by the Maths Department: Casio fX-83GT CW)
Student Planner (includes a whiteboard on the back cover)
Large clear pencil case, filled with
30cm ruler
3 black or blue pens
HB pencil
Rubber
Pencil sharpener
Protractor
Highlighter pen
Glue stick
Colouring pencils, (colouring pens also allowed)
Whiteboard pen
You must have a Brakenhale school bag (available online from the uniform shop) to put your exercise books, school planner and tools for learning in.
Some subjects may require specific additional equipment, especially at GCSE level:
PE/Dance: PE/Dance kit, available from the uniform shop.
Art (Years 10 and 11): Sketchbook, 2B Pencil, Size 6 Paintbrush, Pallet of Water Paints, Art Folder.
Design & Technology: Selection of Hard to Soft Pencils, Black and Blue Fine Liner Pens, Practical Ingredients for Food Technology.