Class Charts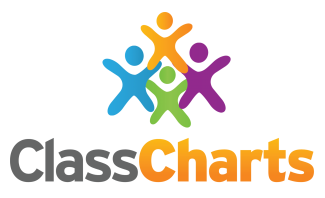 We use the online platform called "Class Charts" to allow parents/carers to keep track of their child's achievements and behaviour, view attendance, access timetables, view, support and monitor their homework, track detentions and view announcements.
This portal enables homework to be set effectively across the school, giving students and parents a clear picture, allowing them to prioritise their workload and stay organised using their personalised calendar, to-do list and email reminders.
The student app allows students to view their achievements and behaviour along with their timetable and assigned Homework. The Parent app allows for you to use Class Charts to keep track of your child's behaviour, access their weekly timetable and view assigned homework tasks. If you have more than one child, you can access Class Charts information about your children from a single, centralised parent account.
Please note that we use Class Charts to notify parents/carers of detentions so it is very important that you register for this facility as this is the only way you will be notified if a student is being kept behind.
Mrs Daniels in the LRC is able to help students with gaining access, using the system and resetting passwords. Further instructions can be found on the school website.
Class Charts can be accessed via the Class Charts website https://www.classcharts.com/ or through their iOS and Android apps.
Please click on this link for the login page: https://www.classcharts.com/account/login
Please see the Guidance documents and videos below for more information: