National Baking Week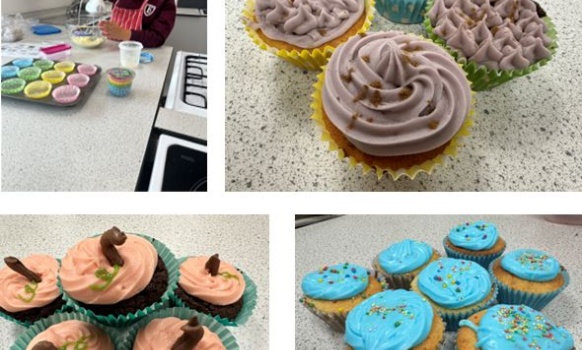 On Thursday 19th October we hosted a delightful Bake-Off featuring students from Years 7, 8, 9, and 10 to celebrate National Baking week.
Their challenge was to create the finest fairy cakes and the competition showcased creativity, teamwork, and culinary skills. The various year groups collaborated effectively, offering mutual assistance and sharing their baking techniques. Following the announcement of the winner, students graciously exchanged their fairy cakes with one another. This Bake-Off was a sweet success, uniting the school community in a delicious celebration of talent and creativity, encouraging students to embrace the art of baking with enthusiasm and flair.