Year 6 Transition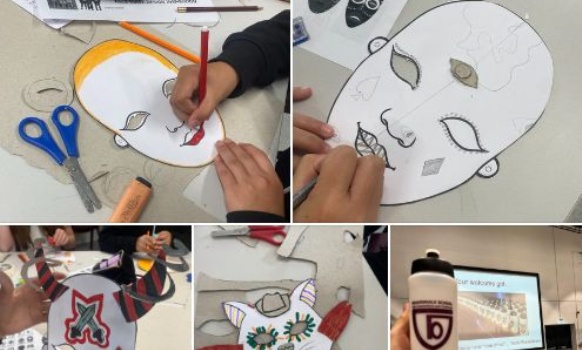 The week before last saw our new Year 7 students starting the beginning of an exciting journey as they transitioned to our school.
We couldn't be more thrilled to have them join our vibrant community! They had great fun over the two days, sampling many different lessons. Here are some examples of some fantastic masks that they made during their DT lessons. We can't wait to see the uniqueness and perspectives they will bring to our school!
Parents and carers, thank you for entrusting us with the education and well-being of your children. We are committed to providing them with a safe, nurturing, and inclusive environment where they can thrive. Welcome to our school! We're so looking forward to September and working with our New Year 7s to Aim High, Be Kind and Take Responsibility.