Matilda-JR The Musical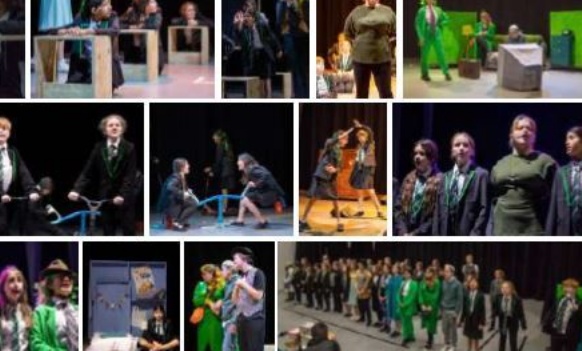 Week commencing 6th February was the biggest week of the year for our Performing Arts team, with us finally raising the curtain on our whole school production of Matilda - JR.
It has been our first major production in 4 years, so the first at Brakenhale for most of the staff and students involved. With sold out shows across 3 nights, audiences were wowed by performances from students and enjoyed by all. It has been such a positive and rewarding experience and we could not be prouder of the commitment and ability shown by the students involved. A huge thank you to all the staff that have helped us to get the show on its feet, from ticketing to posters, helping out with costumes and set - it certainly does take a village and we hope you are all equally as proud as we are of what we have achieved. We hope to follow the success of Matilda with another sell out show next year - watch this space for details!