CCF Team of the Year Silver Award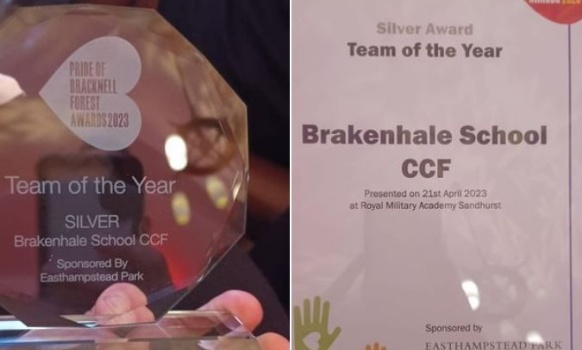 Congratulations to Captain Bury and the Cadets who won the silver award for Team of the Year at the Pride of Bracknell Awards on Friday 21st April.
Celebrating the best and brightest local heroes across the Bracknell area, the Awards Gala took place in the historic Military Academy in Sandhurst. The focus this year was driving community support for the young people who have exceeded expectations, shining the spotlight on those who have gone above and beyond in the community.